KBC – KRSNA BOOK CONTEST
A Contest that makes one know the Supreme man, a walk through in to the life and activities of Krishna.
·         For Age Group 7 – 16
·         Available in English & Telugu
·         Orientation Class.
·         Transcendental Pastimes about Krishna.
·         Exciting prizes for winners.
For Enrolling whatsapp "KBC"to 9490650697
Gita Subodhini
A systematic study of 108 important slokas of Srimad Bhagavad Gita, comes to you online, through Zoom. 
·         Learn Important Slokas to recite.
·         Learn Practical application of Bhagavad Gita
·         Personal coaching in to Gita Lifestyle.
·         Available in Hindi, English & Telugu
·         Learn Bhakti Tips.
·         Every Saturday & Sunday 07:30 pm to 08:30 pm.
.         weekdays 20mins Mantra Meditation from 8pm
For Enrolling Whatsapp "Subodhini" to 6300568905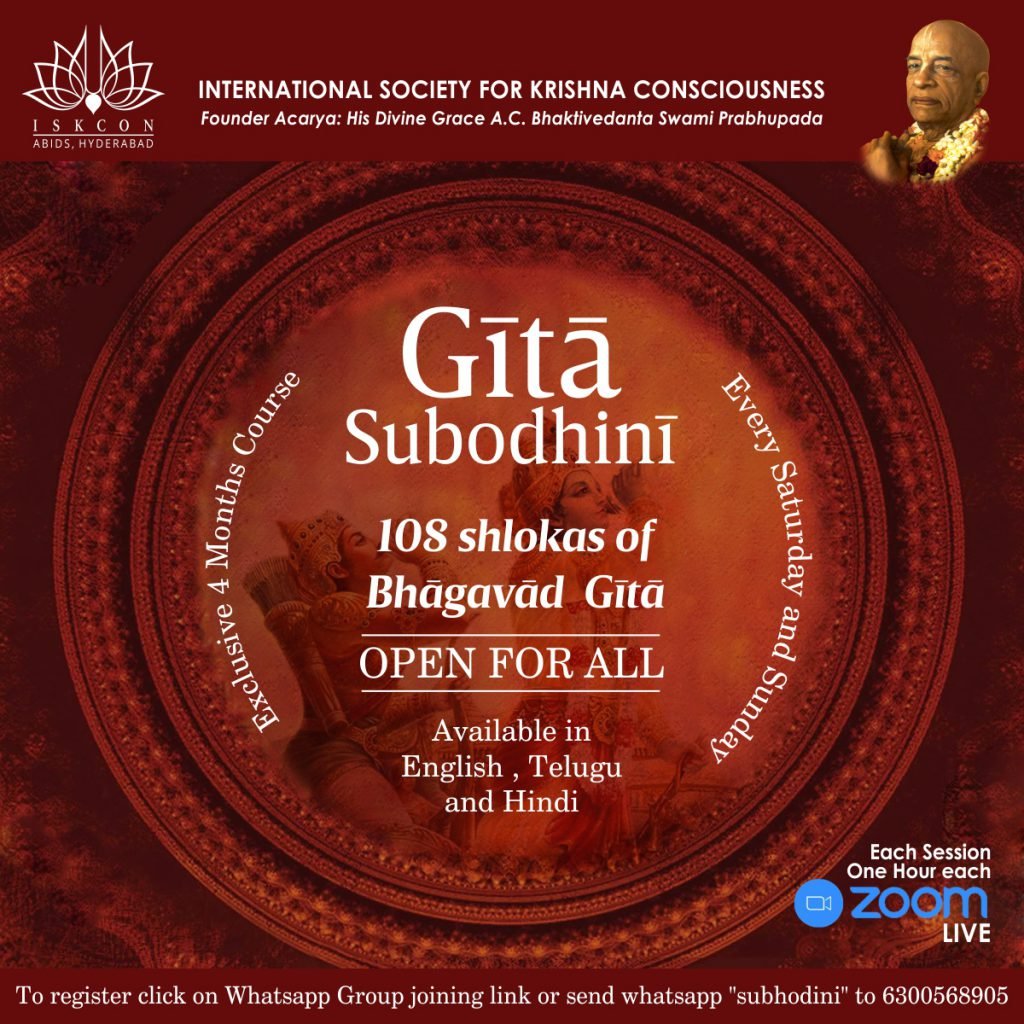 GITA FOR ALL MADE EASY (GAME) COURSE


For Enrolling please whatsapp "GAME" to 6300568905